DuckDuckGo 是一個相當知名的搜尋引擎,以保護用戶私隱為先,不記錄用家資訊。
最近,它們有新消息,便是將推出 macOS 版瀏覽器。
瀏覽器並不會基於 Chromium, 所以理論上不能直接安裝 Chrome 的 extensions.
官網截圖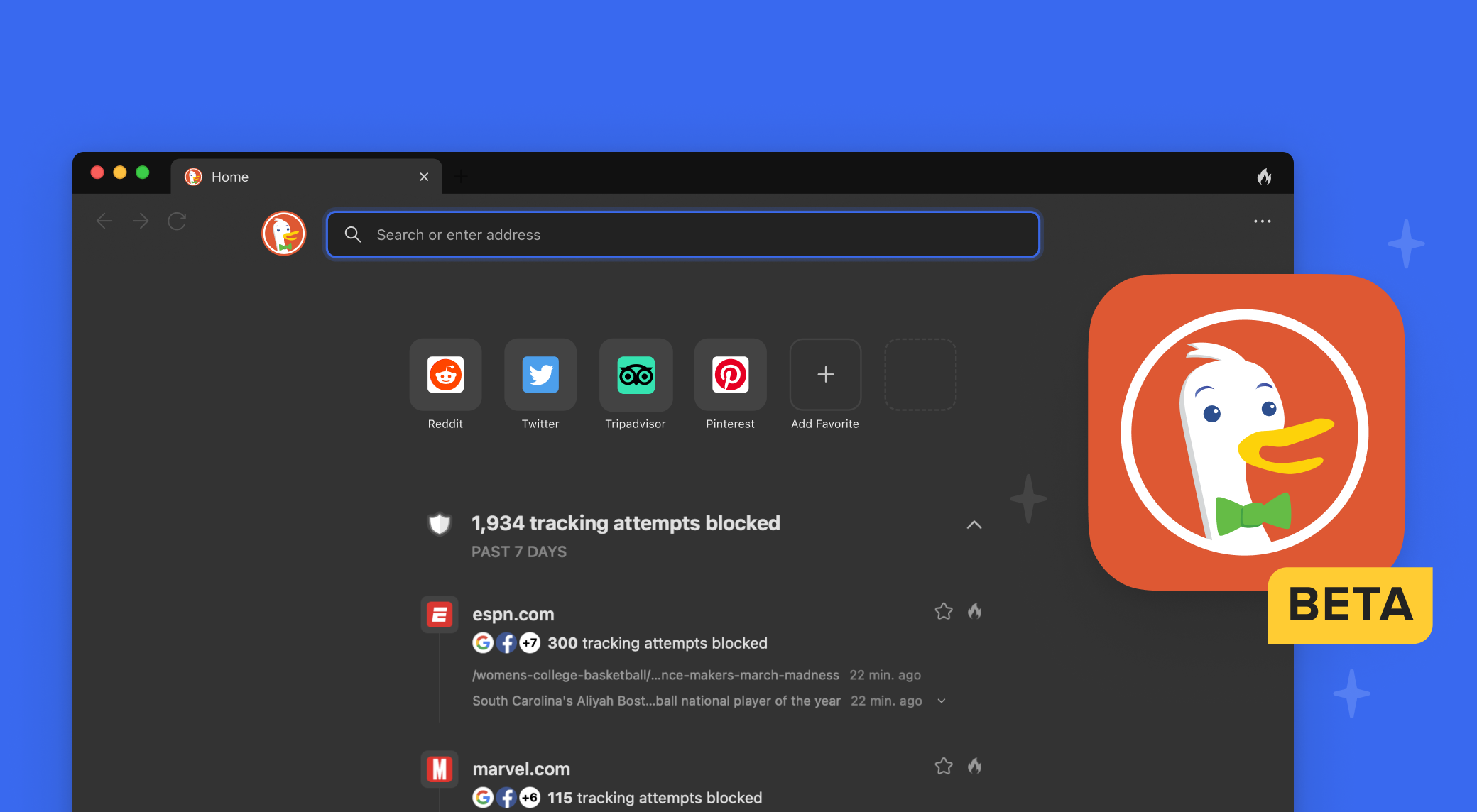 試用方法
目前沒有正式推出,所以在 Mac App Store 不會找到。想試用的朋友可以加入它們的 private waitlist:
Download the DuckDuckGo mobile app (or update to the latest version)
Open Settings > DuckDuckGo for Desktop (in the "More from DuckDuckGo" section).
Click "Join the Private Waitlist."
When you're granted an invite code, you'll get a notification from the app. The notification will take you to an invite code and a link to the download page to be opened on your desktop/laptop.

References